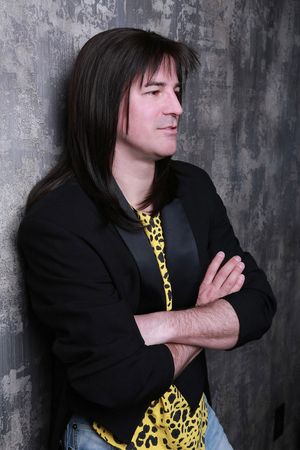 Ryan Christopher

Ryan Christopher began his love affair with music at a young age and has fronted various cover bands throughout his career. On a fateful night in 2005, he was challenged to perform "Don't Stop Believing" in a karaoke competition and found his calling. Within months, he joined his first tribute paying homage to Journey and, more specifically, Steve Perry. Since that time his passion has only grown. For the last decade, Ryan has been resurrecting "the Golden Voice" of Steve Perry for fans all across the nation. His visual recreation of Steve's signature look, spot-on mannerisms, and his vocal precision have taken Resurrection - A Journey Tribute to unparalleled heights. Described by fans as "Steve Perry reborn..." and "...spot on, Steve Perry.", Ryan Christopher is the closest thing to Steve Perry you'll hear in modern time.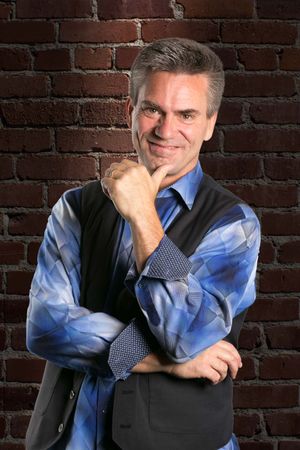 Vic White

Vic White, a founding member of Resurrection - A Journey Tribute, is a seasoned musician who has toured and/or recorded with named acts such as John Berry, Deana Carter and Bryan Adams. In addition, he is a consummate Journey fan! Since his teen years, when he first saw the band with lead singer Steve Perry, Vic has dreamed of playing with Journey. After partnering with vocalist, Ryan Christopher in 2014 and bringing together some of the world's greatest musicians, he admits to now coming as close as possible to fulfilling that dream.

Serving as the band's Musical Director and source of creative energy, Vic has succeeded in establishing an internationally acclaimed tribute to one of the most iconic arena rock bands of all time.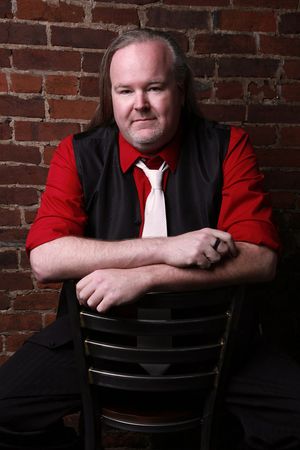 Jim Handley

Jim Handley's love of drumming was inspired very early in life, while watching the Buddy Rich vs. Animal drum battle on The Muppet Show. He has spent time working with Shakira, Peter Frampton, U2, Pearl Jam, Def Leopard, Keith Urban, Lynyrd Skynyrd, and one of his favorites, Howard Livingston and the Mile Marker 24 Band. Most notably, Jim was Journey's drum tech (2001-2008) and played a handful of concerts, subbing for Deen Castronovo.

Jim is a cornerstone of Resurrection - A Journey Tribute with his vast knowledge of all things Journey. After playing live shows with Journey, he brings credibility to this tribute experience like no other musician could.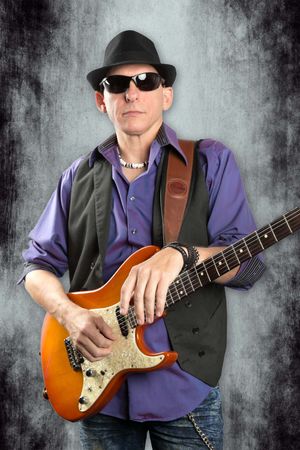 Steve Sheroan
 
Steve Sheroan's musical life started with learning any kind of music he could get his hands on. Originally learning from (gulp!) 8-track tapes of everything from Van Halen to Andres Segovia to Johnny Cash, Steve has always strived to know no limits. After immersing himself in the guitar world at a young age, Steve furthered his knowledge as a Classical Guitar Performance major at Western Kentucky University. This dedication to his craft has landed him numerous gigs in a variety of different styles of music. Steve has also put his talents to work in the studio, with guitar credits ranging from MTV, to GAC, to WCW Wrestling, and the String Quartet Tribute series of albums on classical guitar. From original rock bands, to dance bands, to country artists, Steve's diverse knowledge of guitar has served him and the artists he has played for well. 
Steve's dedication was once again put to the test when it was time to tackle Neal Schon's amazing repertoire, and the results speak for themselves! Steve's attention to detail helps him capture the many nuances of Schon's incredible guitar work, and his uncanny ability to channel his "inner-Neal" always leaves the audience amazed. Always the consummate professional, Steve won't rest until he has delivered everything you've expected, and then some!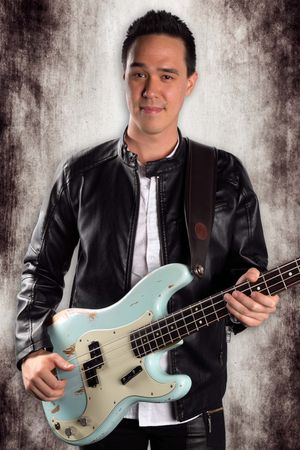 Ben King

Ben King is a bassist and vocalist originally from Southwest Florida. Having been passionate for music from a young age, he has turned his love of the bass guitar into a career in Music City. Ben has been fortunate to have performed both live and in the studio for various artists such as Briana Tyson, Mckenzies Mill, Haley & Michaels, and his own original project Phoenix Falling. 

As an avid fan of Journey, Ben takes pride in his attention to detail, and does his utmost to honor the musical contributions of Ross Valory and Randy Jackson. 

Ben is a proud user of Curt Mangan Strings, Pig Hog Cables, EMG Pickups, Bluesman Vintage Guitars, and Two Notes Audio Engineering.