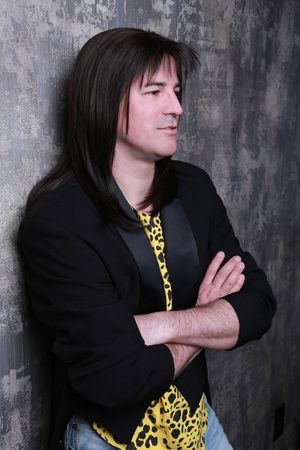 Ryan Christopher

Ryan Christopher began his love affair with music at a young age and has fronted various cover bands throughout his career. On a fateful night in 2005, he was challenged to perform "Don't Stop Believing" in a karaoke competition and found his calling. Within months, he joined his first tribute paying homage to Journey and, more specifically, Steve Perry. Since that time his passion has only grown. For the last decade, Ryan has been resurrecting "the Golden Voice" of Steve Perry for fans all across the nation. His visual recreation of Steve's signature look, spot-on mannerisms, and his vocal precision have taken Resurrection - A Journey Tribute to unparalleled heights. Described by fans as "Steve Perry reborn..." and "...spot on, Steve Perry.", Ryan Christopher is the closest thing to Steve Perry you'll hear in modern time.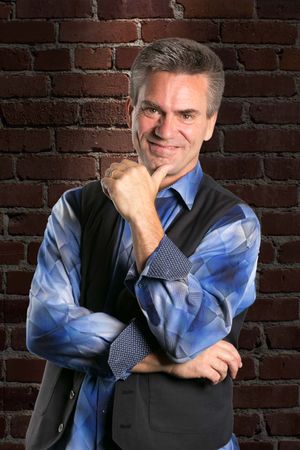 Vic White

Vic White, a founding member of Resurrection - A Journey Tribute, is a seasoned musician who has toured and/or recorded with named acts such as John Berry, Deana Carter and Bryan Adams. In addition, he is a consummate Journey fan! Since his teen years, when he first saw the band with lead singer Steve Perry, Vic has dreamed of playing with Journey. After partnering with vocalist, Ryan Christopher in 2014 and bringing together some of the world's greatest musicians, he admits to now coming as close as possible to fulfilling that dream.

Serving as the band's Musical Director and source of creative energy, Vic has succeeded in establishing an internationally acclaimed tribute to one of the most iconic arena rock bands of all time.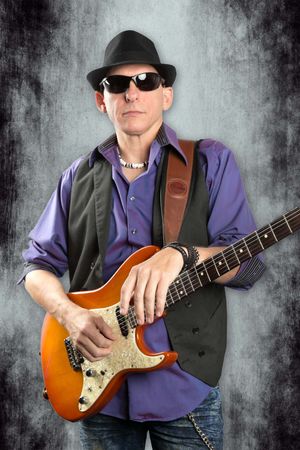 Steve Sheroan
 
Steve Sheroan's musical life started with learning any kind of music he could get his hands on. Originally learning from (gulp!) 8-track tapes of everything from Van Halen to Andres Segovia to Johnny Cash, Steve has always strived to know no limits. After immersing himself in the guitar world at a young age, Steve furthered his knowledge as a Classical Guitar Performance major at Western Kentucky University. This dedication to his craft has landed him numerous gigs in a variety of different styles of music. Steve has also put his talents to work in the studio, with guitar credits ranging from MTV, to GAC, to WCW Wrestling, and the String Quartet Tribute series of albums on classical guitar. From original rock bands, to dance bands, to country artists, Steve's diverse knowledge of guitar has served him and the artists he has played for well. 
Steve's dedication was once again put to the test when it was time to tackle Neal Schon's amazing repertoire, and the results speak for themselves! Steve's attention to detail helps him capture the many nuances of Schon's incredible guitar work, and his uncanny ability to channel his "inner-Neal" always leaves the audience amazed. Always the consummate professional, Steve won't rest until he has delivered everything you've expected, and then some!
How our "Journey" Began...

Keyboardist, Vic White, first heard "the Voice" of Ryan Christopher while they performed with a popular Nashville-based 80's act in 2011. "Ryan knew one of the guys in the band, and he had been invited to sit in that night to sing Separate Ways and Lights with us", explains Vic. "The moment Ryan took the stage, my jaw hit the floor from watching his precise Steve Perry mannerisms and hearing his spot-on rendition of Perry's voice! Since I grew up a big Journey fan during the '80's, that was the most fun I had experienced on stage in quite some time."

Although the two exchanged contact information that night, Vic and Ryan were active with other bands; therefore, some time passed before destiny caught up with them. In the fall of 2013, Ryan reached out to Vic, expressing frustration with the stagnancy of his current band. "Ryan told me he needed a guitarist and a keyboardist to cover two remaining dates on his calendar and asked for the contact info of a talented guitarist I knew. The whole time Ryan's talking, I'm thinking, 'You said you needed a keyboardist, too…dude, what am I? Chopped liver'?" Ryan confessed, "I knew Vic was perfect for the gigs, but I didn't want to come between him and the band he was currently playing with. I sort of danced around the issue thinking if Vic was interested, he would see the opening." Fortunately, by the end of the conversation, Vic was invited to help assemble players for the two remaining gigs Ryan had on his books and perhaps resurrect Ryan's project in the process. Ryan recalls, "That night, while listening to Journey's latest album, Revelation, Vic and I came up with the name, 'Journey Resurrection', which later became 'Resurrection - A Journey Tribute'." Over the next 6 months, they put together what Journey fans would consider an all-star roster of musicians for the ultimate Journey tribute.

Setting out to create the most authentic Journey experience anyone has ever witnessed, Vic, Ryan, and the band spent countless hours discussing the look, sound, production, and FEEL needed for this Journey tribute to deliver a live experience that would resonate on the highest level with the most avid Journey fan. Over two rehearsals, the newly assembled musicians learned eight of Journey's greatest hits for a promotional video shoot. On March 10, 2014, at Gray's on Main in Franklin, TN, the band struck its first notes in front of a live audience. The response quickly validated the passion Vic and Ryan had poured into the project for half a year and cemented the reality that this was going to be much more than a rehearsal to cover two shows scheduled for Branson Landing that summer. Some hard-core Journey fans, who had been following Ryan's performances from years prior, traveled from as far away as Arkansas and Missouri to see what the recent Facebook buzz was all about. They were quickly struck with the power of the performance, a few singing along with tears welling in their eyes from the raw emotion of seeing a singer, they long hailed as the closest replica to the voice of Steve Perry, finally putting it all together with a band worthy of his amazing talent. Just one month later, the band sold out legendary Nashville music performance hall, 3rd & Lindsley, for its first full-length performance, and the response from those attending was spectacular. The band has been on a whirlwind journey ever since, growing quickly from a weekend-warrior act into one of the most highly sought after tribute experiences in the country.