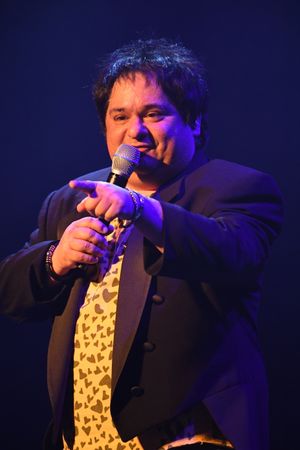 Bryan Cole

Bryan Cole's love affair with the music of Journey and the tremendous vocals of Steve Perry became abundantly clear at the age of six, when he received a copy of Journey's Infinity album on vinyl. He literally locked himself in his room and learned every nuance to every song on the record. This infatuation continued with each Journey album release to follow during the Steve Perry era.  During his audition with Resurrection, Bryan declared his fandom of all-things "Journey" claiming, "I not only own the entire Journey catalogue, I also own the bootlegs!"
Throughout his music career, Bryan has been asked to front many professional acts.  One of the biggest highlights of his career was being asked to front the band, Giant, featuring CMA Producer of the Decade, Dann Huff, for their 25th reunion show in Nashville TN. Now in 2023, with Bryan being asked to officially join Resurrection on tour, his life's journey has entered a new and exciting chapter, paying tribute to his favorite band and singer of all time while bringing the full Journey experience to fans across the country.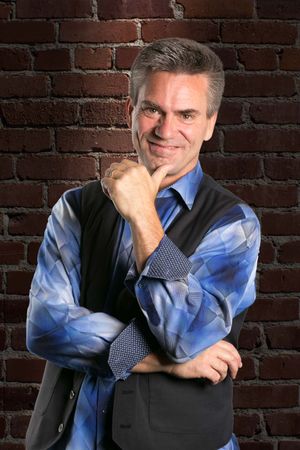 Vic White

Vic White, a founding member of Resurrection - A Journey Tribute, is a seasoned Nashville-based musician who has toured and/or recorded with named acts such as John Berry and Deana Carter, as well as experiencing what he refers to as a 'professional sip of coffee' with Bryan Adams.  Having grown up learning Journey's music on piano as a teen and having seen Journey in concert with Steve Perry twice in 1981 and 1983, Vic has been unknowingly preparing to head a Journey tribute band since before he could legally drive a car.

Serving as the band's musical director and source of creative energy, Vic has succeeded in establishing an internationally acclaimed tribute to one of the most iconic arena rock bands of all time.  In his 'down time', Vic pursues his goal of becoming the oldest man to ever win Wimbledon.  Don't lose you night-job, Vic.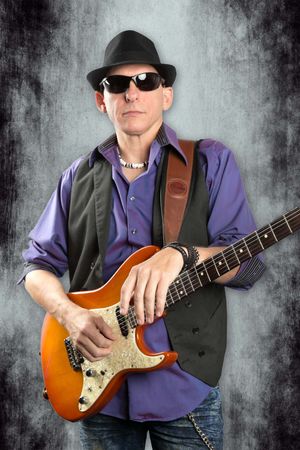 Steve Sheroan
 
Steve Sheroan's musical life started with learning any kind of music he could get his hands on.  Originally learning from (gulp!) 8-track tapes of everything from Van Halen to Andres Segovia to Johnny Cash, Steve has always strived to know no limits.  After immersing himself in the guitar world at a young age, Steve furthered his knowledge as a Classical Guitar Performance major at Western Kentucky University.  This dedication to his craft has landed him numerous gigs in a variety of different styles of music.  Steve has also put his talents to work in the studio, with guitar credits ranging from MTV, to GAC, to WCW Wrestling, and the String Quartet Tribute series of albums on classical guitar.  From original rock bands, to dance bands, to country artists, Steve's diverse knowledge of guitar has served him and the artists he has played for well. 
Steve's dedication was once again put to the test when it was time to tackle Neal Schon's amazing repertoire, and the results speak for themselves!  Steve's attention to detail helps him capture the many nuances of Schon's incredible guitar work, and his uncanny ability to channel his "inner-Neal" never fails to amaze the audience.  Always the consummate professional, Steve won't rest until he has delivered everything you expect a guitarist in a Journey tribute to deliver, and then some!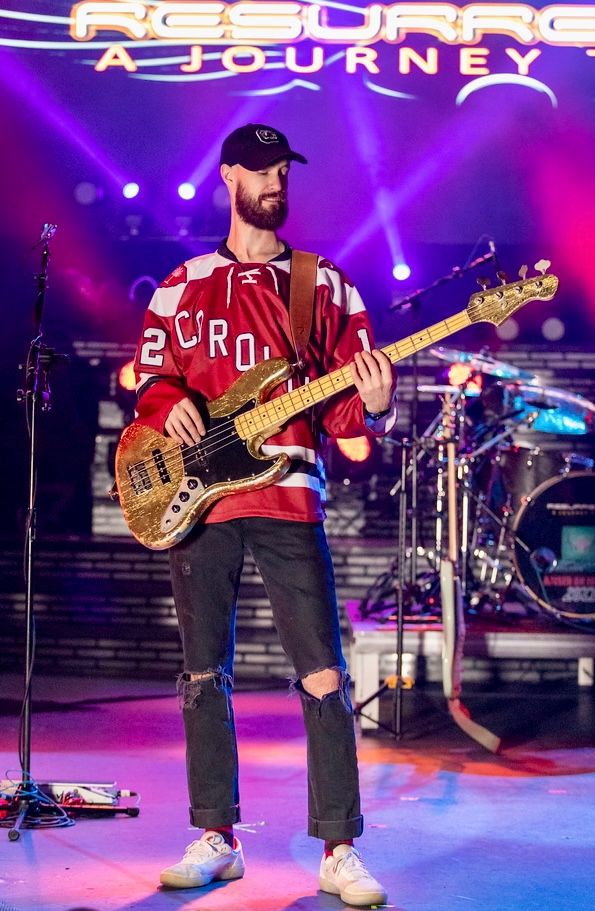 Trenton "Poptart" Shuler
 
Though by far the youngest member of the band, Trenton is an old soul at heart.  Originally on the road with Resurrection to help out on the crew and to work the merchandise table, Trenton's love of classic rock served him well in 2021, when the band's bassist at the time was the travel victim of a snow storm in Houston, of all places, and unable to make a red-eye flight to Myrtle Beach for a show.  Getting a call from Resurrection's band leader at midnight the night before the scheduled performance, Trenton accepted the challenge to work on tunes through the wee hours of the evening and try his hand at covering for the missing bassist.  Not in possession of a bass guitar on the road at the time, Trenton worked on the show using guitarist Steve Sheroan's Les Paul to polish up on the bass lines for the upcoming set of Journey tunes.  Come daylight, while the rest of the band prepared to head to the theater for sound check, Trenton headed to the local music store to purchase a bass for the evening.  That same bass still graces the Resurrection stage as Trenton earned his rightful place as a permanent member of the band, saving the show under the most stressful of circumstances.  And by the way, Poptart's favorite flavor is Brown Sugar & Cinnamon.